Our focus
"Customer-Centric Mobile Marketing Solutions"
Mobile First Websites
We live in a world of sound bytes and short attention spans and if you don't have a clean, Customer-Centric, Mobile First Website you will miss conversions and sales opportunities.
Mobile Apps
Mobile Apps are exploding. Fueled by millions of small and medium sized businesses, mobile apps present an unique opportunity to communicate and engage with customers where they are, using their smartphones.
Social Media Marketing
The success of your social media campaign investment relies on how you communicate socially with your targeted audience. You need to provide interesting and engaging content that they will respond to on a consistent basis.
Video Marketing
Video marketing is a growing opportunity to get your brand and message out in front of viewers. With the growing popularity of video, you can make your company stand out from the crowd and get noticed.
About Us
Mobile-First Website Design | Mobile Apps | Social Media Marketing | Video Marketing
IRG Marketing is a Mobile and Social Media Marketing Company that produces exceptional marketing results using innovative native mobile apps, Customer-Centric, Mobile-First Websites and Social Media Marketing techniques that are designed to enhance user experience, engage customers and build your company's brand.
We are a team of mobile and social media marketing professionals who work seamlessly together to provide best-in-class Native iOS8 and Android Mobile Apps, Customer-Centric, Mobile-First Websites and Social Media Marketing strategies designed to create measurable results for your company and its brand.
Our team of experts know how to design, build and deploy mobile marketing strategies that will enhance your brand and connect you with the millions of smart phone users who are downloading mobile apps and engaging in social media everyday.
Our FOUNDER/CEO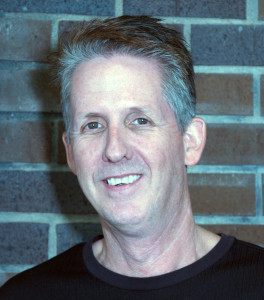 Larry Ramsey
Founder / CEO
Larry Ramsey is the Founder/CEO of IRG Marketing (formally, Intelligent Resource Group). Larry launched IRG in 2012 to help businesses stay ahead of the mobile and social marketing curve. Larry's experience includes multiple senior level sales and marketing positions with companies such as MCI and Qwest Communications.
Our Work
These are just a few of our clients
Go Back