MOBILE APPS REDDING CA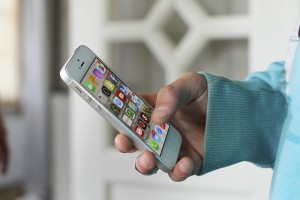 There is a growing opportunity for small businesses to build customer loyalty with mobile consumers. Research shows that smartphone and tablet owners are using mobile apps to access local information. The mobile application industry is exploding and is fueled by millions of small and medium sized companies who realize that having a mobile app is as necessary as having a phone number and a website to do business.
By offering a free mobile app to your customers, you will be differentiating yourself from your competitors who aren't thinking this way. You're saying to your customers: "Once you're part of my community you'll be treated specially. You can access to us anytime from anywhere with our mobile app and get whatever information you need, because we value your time."
You can use the mobile app to provide special incentives to your customers. It's all about choices. And ease. And time. Customers appreciate that. Every business should be thinking about building a mobile app today. It's not a fad or a passing trend. It's customer service. It's happening now.
Not only do we develop, design and deploy Native Mobile Apps, we now build Progressive Web Apps.
Progressive Web App Video