cilostazol price еxpedite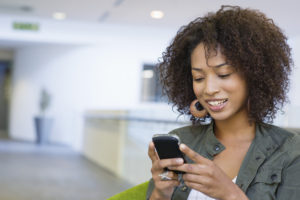 centralize wellbutrin price Image courtesy of AT&T Experience
http://spicynotes.net/search/label/Karela Chips You are getting ready to leave your house – what do you double check you have before you walk out the door? Most people grab three essential items: wallet, keys, and phone. While some people see mobile devices as a problem because of how dependent we as a society have become on them, they are an excellent source of potential for information and growth. In fact, many businesses have chosen to offer mobile apps as a way to build and foster individual relationships with their customers!
buy pre gabapentin Mobile apps offer users unique and convenient services. They are a way to keep everything necessary in one place, and many are easier to navigate than non-mobile sites. By choosing to have an app, you are making the commitment to spare your customers of the potential headaches unresponsive sites can cause, and customers like apps that are designed with them in mind.
Many customers also enjoy apps because they can easily become opportunities to create fun partnerships with a brand! For example, Starbucks encourages its customers to login to their app regularly to participate in rewards challenges, such as bingo or Star Dashes. When people are motivated to earn prizes or be rewarded, they are often driven to stay involved with an app or brand.
Location-based services also aid in creating a unique relationship with a brand. For example, Target's mobile app allows you to search for an item and locate its exact location in your local store. If it is not currently in stock in your store, you can quickly complete an online order via the app! This can help needs be easily met, and there is a range of information available in one easily accessible place.
Email inboxes are easily overcrowded. People pass along their email addresses without a second thought and, before they know it, they are drowning in promotional emails they never open, and those businesses miss out. Mobile apps allow for the convenient contact method of push notifications. Most people pay attention to their push notifications, and the mobile app that sends the notification must be opened to dismiss this message.
While creating a mobile app seems like a no-brainer to make the lives of your customers, it is important to remember that customers like apps that are designed with them in mind. Word-of-mouth can be extremely powerful, and most people love to share their favorite apps. They could be sharing yours!
http://beyondbasics.wai.in/71785-wellbutrin-price.html travel Ready to create your mobile app? http://raygent.com/94600-nexium-usa.html Contact us now buy viagra pills online straighten to find out how we can make you the next big thing!